Team
Our team combines expertise in management, technology, finance, and development logistics.
Board of directors
Aly Jeddy
Chairman (US)
Aly Sheezar Jeddy is a Director at McKinsey & Company. He has led the Firm's Private Equity & Principal Investing Practice for the Americas as well as the Strategy Practice on the U.S. East Coast. He is a member of the Board of Trustees of The Dalton School, the Board of Overseers of the International Rescue Committee, the board of the Aziz Jehan Begum Trust for the Blind, and the Council on Foreign Relations. Mr. Jeddy's experience includes work at the War Crimes Tribunal for the former Yugoslavia in the Office of the Prosecutor, at the World Bank, and with the leading human rights lawyer in Pakistan, advising the Prime Minister on advancing gender equality.
Michael Faye
Executive Chair, Co-founder
Rohit Wanchoo
Director
Secretary
Treasurer (US)
Rohit is a Principal at a private equity firm in New York. He previously worked as a Research Analyst for the United Nations Millennium Project (UNMP), a group headed by Professor Jeffrey Sachs, tasked with preparing a plan for low-income countries to meet the Millennium Development Goals (MDGs). Prior to his work at the UN, Rohit worked in finance as an investment banker for Lehman Brothers in New York. Rohit holds an MBA from MIT Sloan and an MPA in International Development from the Harvard Kennedy School.
Jacquelline Fuller
Director (US)
Jacquelline Fuller leads Google.org, which brings together funding, innovation, and technical expertise from Googlers to support underserved communities and provide opportunity for everyone. Jacquelline joined Google in 2007 and manages a global team overseeing Google's philanthropic work, product donations and employee giving and volunteering. Under her leadership, Google.org has donated more than $1 billion to innovative nonprofits using technology to tackle complex global challenges. Prior to Google, Jacquelline served as Deputy Director of Global Health at the Bill & Melinda Gates Foundation. While at the Gates Foundation, Jacquelline and her family moved to Delhi, India where she helped launch a major public health initiative. Jacquelline also served as a speechwriter to U.S. Secretary of Health and Human Services, Dr. Louis Sullivan. She received her BA in political science from UCLA and a Masters in Public Policy from the Kennedy School at Harvard. She serves on the board of GiveDirectly.

Paul Niehaus
Director (US)
Paul Niehaus is co-founder and chairman of GiveDirectly, currently the top-rated nonprofit by GiveWell and ranked among the 25 most audacious companies (Inc) and 10 most innovative companies in finance (Fast Company). GiveDirectly is a recognized leader in the use of modern technology to transfer funds directly to the extreme poor, and in the use of rigorous scientific methods to document its impact. Paul is also a co-founder of Segovia, which builds enterprise technology for the management of social programming in the emerging markets. He holds an academic appointment in the Department of Economics at UC San Diego, where he works with governments in India to improve the implementation of social programming. He is a Faculty Research Fellow at the National Bureau of Economic Research (NBER), a Junior Affiliate at the Bureau for Research and Economic Analysis of Development (BREAD), an Affiliate of the Jameel Poverty Action Lab (J-PAL), and an Affiliate at the Center for Effective Global Action (CEGA). He holds a PhD in economics from Harvard University and is a National Science Foundation Fellow and a Sloan Fellow. In 2013 Foreign Policy named him one of its 100 leading "Global Thinkers."
Leadership
Samuel Mwamburi Mwale
Interim President
Samuel is the interim President and CEO of GiveDirectly. He founded Farasi Strategy Advisors Ltd, a firm that provides investment and strategy advice to public and private sector clients. He has served in senior positions in the Government of Kenya in the last 9 years, having served for five as Principal Administrative Secretary and assistant Secretary to the Cabinet, in the Cabinet Office, Office of the President. Previously, he served as Economic Secretary to the Presidency at State House and as Economic Advisor to the Ministry of Planning & National Development and the National Economic & Social Council. Mr. Mwale holds a Master's degree in agricultural economics from the University of Oxford, a Postgraduate Diploma in Development Economics from the University of East Anglia, a Bachelor of Science in Range Management from the University of Nairobi, and has attended executive training on policy analysis at Stanford University and leadership at Harvard University.

Joe Huston
Managing Director
Jamila Abass
Country Director, Morocco
Endegena Ashenafi
Country Director, Ethiopia

Mouna Boujmal
Chief of Staff

Will Bishop
Country Director, Mozambique
Namita Desai
Director, Partnerships
Becca Frank
Vice President, Technology

Shaunak Ganguly
Country Director, Malawi

Simon Grinsted
Director, Growth

Tyler Hall
Director, Communications
Tyler Hatch
Director, Development
Stephanie Hill
Vice President, People
Stephen Kalungu
Country Director, Kenya
Ammar Karimjee
Director, Internal Audit
Ariana Keyman
Director, Partnerships

Doug Kirke-Smith
Vice President, Programs
Sam Kreter
Director, Program Technology
Miriam Laker
Director, Research

Stella Luk
Regional Director, North and West Africa
Sarah Moran
Vice President, Development

Grace Mwihia
Accounting Director, Finance
Yvonne Namala-Murindiwa
Programs Director, Malawi

Alex Nawar
Regional Director, International
Gloria Ngabire
Country Director, Rwanda

Ivan Ntwali
Country Director, Uganda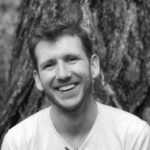 Daniel Quinn
Director, Humanitarian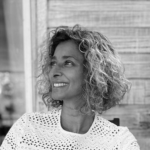 Lamia Rashid
Regional Director
Harris Roberts
Director, Growth
Caroline Teti
Director, Recipient Safeguarding and Advocacy
Rachel Waddell
Director, Partnerships
Ilan Wallentin
Chief of Staff
Lydiah Wangechi
Regional Director, East Africa

Jason Watters
Chief Financial Officer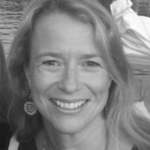 Yolande Wright
Vice President, Partnerships
Joseph Yarsiah
Country Director, Liberia
Country office boards
Rachel Sibande
Board Member (Malawi)
Rachel Sibande is a Digital Development Specialist. Ms. Sibande established Malawi's first technology and innovation hub; mHub. The hub provides digital skills training, financing and investment readiness support for emerging innovative entrepreneurs. Rachel currently serves as Senior Director at the United Nations Foundation. She leads Big Data for development and Digital Transformation work in Africa. Rachel has over a decade of extensive experience managing development projects in more than 16 countries cutting across digital financial services, public health, agriculture, disaster management and elections monitoring. She became a Google Scholar in 2015, being a recipient of Google's Anita Borg Award for outstanding computer science students from around the world. Rachel has been listed twice by Forbes as one of Africa's 30 under 30 entrepreneurs in 2016 and as a new wealth creator in 2019. In 2018, Ms. Sibande won the Climate Smart Innovation pan African competition of the Next Einstein Forum after inventing a thermal chemical plant that produces light and gas from maize cobs for mini grids to power rural households in Malawi. Rachel completed a PhD in computer Science at Rhodes University in South Africa. She read Cyrptography and Coding Theory for her Masters degree from the Mzuzu University and holds a Bachelors of Science degree from the University of Malawi.

Kamau Wairuri
Director (Kenya)
Kamau Wairuri is the founder of Lotus Consulting and previously worked for McKinsey & Company. He is an experienced analyst and strategist who has advised many business and political leaders on various matters. He has also worked a contracted columnist for one of Kenya's national newspapers, commenting on political and policy matters. He holds a Bachelor of Arts degree from the University of Nairobi and an MSc in African Studies from the University of Oxford. He is currently pursuing a PhD as the University of Edinburgh.
Advisors
Rory Stewart
Rory is an advisor at GiveDirectly. Previously, he was the UK Secretary of State for International Development, Minister of State for Justice, Minister of State in Foreign Office and DFID (covering Africa, Middle East, and Asia), Minister for the Environment and Chair of the House of Commons Defence Select Committee. After a brief period as an infantry officer he joined the UK Diplomatic Service, serving overseas in Jakarta, as British representative to Montenegro in the wake of the Kosovo crisis, and as the coalition Deputy-Governor of two provinces of Southern Iraq following the intervention of 2003. He left the diplomatic service to undertake a two-year walk across Afghanistan, Iran, Pakistan, India and Nepal. In 2005, he established the Turquoise Mountain Foundation in Kabul, working to restore a section of the old city, establish a clinic, primary school, and Arts Institute, and bring Afghan crafts to international markets. In 2008, he became the Ryan Professor of Human Rights at the Harvard Kennedy School and Director for the Carr Centre for Human Rights Policy. He is a Visiting Fellow at The Jackson Institute at Yale University. Speaking & Press Requests: If you are interested in Rory speaking at an event or making a press appearance please email
[email protected]
. He's on Twitter at @RoryStewartUK.
Paul Brest
Paul Brest is Professor Emeritus (active) at Stanford Law School, where he joined the faculty in 1969 and served as Dean from 1987 to 1999. He is also a lecturer at the Graduate School of Business and a faculty co-director of the Stanford Center on Philanthropy and Civil Society. He served as president of the William and Flora Hewlett Foundation from 2000 to 2012. A leading scholar and teacher of constitutional law, Paul now focuses his teaching and writing on public policy, judgment and decision making, and philanthropy. He is co-author of Problem Solving, Decision Making, and Professional Judgment (2010) and Money Well Spent: A Strategic Guide to Smart Philanthropy (2008).
Joshua Rugema
Joshua is currently the managing director at H2O Venture Partners, providing leadership for the firm's Africa operations. H2O Venture Partners is an investment firm that is building and investing in profitable, high-growth, high-impact, agricultural ventures in East Africa. Joshua has spent the last decade in private equity and investment management in the US.
Dhruv Singh
Dhruv is Managing Partner at DEWS Holdings, an investment firm that founds tech companies, buys small businesses, and invests in high-growth companies. Dhruv is (co)founder/owner of Aktivate, Bezant Technologies, Bonfare Provisions, Exubrancy, Panier and Savory; board member/observer to five venture-backed companies; and shareholder in 25+ venture-backed companies. Previously, Dhruv was a management consultant at McKinsey (New York). He graduated magna cum laude from Harvard College and Choate Rosemary Hall. He lives in Tuxedo Park, NY with his wife Elizabeth (who is also an entrepreneur!) and daughter Emilia "Milly" Wilkes Singh.

Hemant Taneja
Hemant is a managing director at General Catalyst, where he invests in early stage technology companies. Hemant has spent the last decade partnering with great entrepreneurs to build technology companies that can transform industries. Before joining General Catalyst in 2002, he was the founder and CEO of Isovia. Hemant is a graduate of the Massachusetts Institute of Technology, earning an M.S. in operations research, an M.Eng. in electrical engineering & computer science, a B.S. in mathematics, a B.S. in electrical engineering & computer science, and a B.S. in biology & biomedical engineering.
William Meehan (In Memoriam)
Director Emeritus
William F. Meehan III was the Lafayette Partners Lecturer in Strategic Management at the Stanford University Graduate School of Business and a Director Emeritus of McKinsey & Company. Mr. Meehan was a regular writer, speaker, and advisor on nonprofit strategy, governance, performance measurement, and philanthropy. At Stanford, he was a founding member of the Advisory Council of the Center for Philanthropy and the Civil Society, a faculty member of the Public Management Program and the Center for Social Innovation, and a member of the Arts Initiative Council. During his 30-plus-year tenure at McKinsey & Company, Mr. Meehan worked with chief executives in technology, private equity, retail, financial services, and media on topics of top management strategy, organization, and leadership.
Staff

Kamal Abdi-Rashid
Creative Content Manager

Mohammed Abdulqader
Field Manager

Lucy Abulo
Senior Manager, Talent & External Relations
Tosin Adeyini
Office and Procurement Manager
Ruchi Agarwal
Senior Global Treasury Manager
Sarah Afraz
Senior Manager, India
CJ Angrist
Platform Data Engineer

Concy Ayet
Procurement Manager, Uganda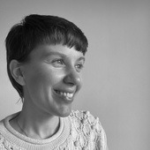 Jamie Backhaus
Global Partnerships Manager

Chisomo Banda
Associate Field Manager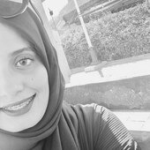 Noor Baobeid
Assistant Field Manager
Yazmin Baptiste
Data Associate
Fede Barreras
Humanitarian Manager
Karoline Becker
Research Fellow
Charlotte Bellini
Executive Assistant

Pearl Bitanhirwe
Human Resources Manager, Uganda

Mary Blair
Growth Associate
Diana Bosibori
Recruitment Coordinator
Nathaniel Burbank
Senior Data Scientist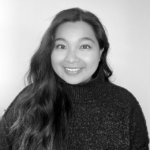 Marie Cadelina
Senior Manager, Talent Acquisition
Jacob Carmichael
Manager, Growth
Driss Chaouki
Associate Field Manager, Morocco

Sara Chedad
Office and Procurement Manager, Morocco
Olivia Chen
Technical Marketing Manager
Daniel Chenoweth
Senior Engineer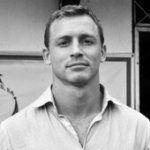 Trevor Connolly Carbo
Senior Technical Program Manager
Thomas Counsell
Senior Engineer

Edoardo De Paoli
Global Partnerships Manager
Nirali Desai
Associate, US
Roshni Desai
Technical Program Manager
Julien Devos
Senior Manager, Safety and Security

Hamza Ezzaim
Associate Field Manager, Morocco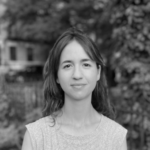 Kayla Fishman
Aquisition Marketing Manager

Elisa Gabellieri
Humanitarian Senior Manager
Pranathi Ganni
Technical Program Manager
Ali Ghaleb
Assistant Field Manager
Mohammed Ghazi
Program manager
Nicholas Githinji
Finance Manager

Esnatt Gondwe-Matekesa
Senior Manager, Programs
Jacqueline C. Greene
Associate Field Manager, Safeguarding

Feri Gwata
Global Partnerships Manager
Jon Hall
Engineer

Melissa Harpool
Outreach Coordinator
Walid Herzallah
Senior Manager, Growth

Heidi Hirvonen
Senior Manager, People Engagement
William Howe
Cluster Finance Manager, West & North Africa

Salome Hussein
Program Manager, Kenya

Grace Jackson
Senior Manager, Humanitarian

Sarina Jain
Manager, US Programs

Miguel Jambo
Program Manager, Mozambique

Jendayi Jones
Donor Experience Associate

Saidi Juma
People Operations Manager
Faustah Kago
Office and Procurement Manager, Kenya
Raissa Kalinganire
Human Resources Manager, Rwanda
Swaliho F. Kamara
Senior Manager, Liberia
Agnes Kanjala
Senior Manager, Flex International
Omalha Kanjo
Senior Manager, Flex International
Kamesha Kasolo
Safeguarding Program Manager
Nsubuga Kasozi
Senior Engineer
Yusuf Katushabe
Senior Manager, IT and Information Security
Laura Keen
Senior Manager, US
Emma Kelsey
Senior Manager
Sarah Kenkuyu
External Relations Manager, Rwanda
Peter Kibet
Data Coordinator
Lilian Kimuya
Senior Manager, Finance

Teddy Kinyoro
Senior Manager, Kenya Programs
Pamela Kirabo
Metrics and Quality Associate Field Manager, Rwanda
Leila Lahlou
Associate Field Manager, Morocco

Linda Lamya
Field Manager, Malawi
Kristen Lee
Sr. Manager, Data/Tech

Yonah Lieberman
Senior Manager, Press and Communications

Michael Lillis
Humanitarian Manager

Vera Lummis
Senior Manager, Innovation
Bennis Dahn Madave
Field Manager, Liberia
Violet Magoba
Government Relations Manager
Tanvir Mangat
Data Associate
Nicke Mario
Field Manager, Mozambique
Aubrey Mataka
Finance Manager

Diego Martin
Research Manager
Rachel Mellby
Finance Manager

Lalena Meyerson
Compliance and Grants Manager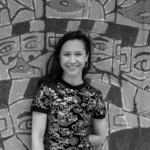 Jasmine Miller
Research Manager
Chris Mjima
Program Manager, Malawi
Leonard Moragia
Data Coordinator
Gianmarco Morassutti Vitale
Humanitarian Manager
Chikondi Mphonde
Human Resources Manager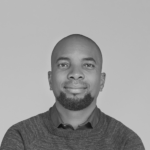 Tom Mtenje
Senior Manager, External Relations
Rudy Mudakikwa
Senior Manager, Finance

Percis Mukyala
Accounting Officer
Sharon Munyazikwiye
Field Manager, Rwanda

Cecilia Mvula
Associate Field Manager, Safeguarding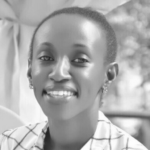 Mary Nakibirango
Field Manager, Uganda
Vincent Ndegwa
Data Associate
Ndim-Ejor Ndifon
Program Manager, Nigeria

Jerome Ngoga
Data Coordinator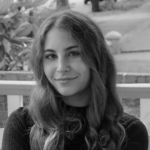 Liana Nierenberg
Compliance Coordinator

Venuste Niyitanga
Associate Field Manager, Rwanda

Moise Niyitegeka
Tech Associate Field Manager, Rwanda
Roben Nshimiyimana
Follow-up Associate Field Manager, Rwanda

Cedric Ntwali
Associate Field Manager, Rwanda
Patience Nuwagira
Office and Procurement Manager, Rwanda

Zondwayo Nyirenda
Associate Field Manager, Malawi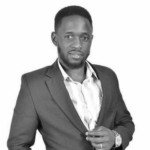 Ronny Obunga
Finance Associate
Derrick Okoth
Recruitment Coordinator
David Onyango
Program Manager, Recipient Advocacy

Calvin Opiyo
IT Manager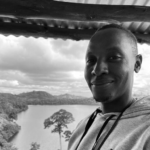 Francis Opol
Field Manager, Safeguarding
Kwamina Orleans-Pobee
Engineering Lead, Growth
Mohamed Asif Panduvan
Senior Data Architect

Camille Parker
Research Manager

Andrés Parrado
Senior Manager, Research
Roger Pharr
Technical Program Manager
Marie Sophie Pocha
Senior Manager, North and West Africa
Kazmyn Ramos
Program Manager, US
Paula Romero
Technical Program Manager
Salem Sahaim
Security Manager
Anna Schuck
Senior Manager, Safeguarding
Cristina Sharpe
Recruitment Associate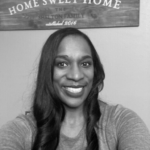 Amber Shelton
Human Resources Manager, U.S
Prenier Shihemi
People Operations Associate
Maggie Shun
Senior Manager, US Programs

Gilda Simbine
Finance Manager

Winnie Situma
Recruitment Coordinator
Amanda Souza
Salesforce CRM Lead
Nikhil Swaminathan
Technical Program Manager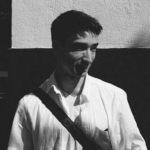 Zack Tarhouni
Data Coordinator

Sita Tayal
Safeguarding Associate
Ash Taylor-Beierl
Program Manager, Safeguarding
Samantha Tinkamanyire
Program Manager, Uganda

Graham Tyler
Sr. Manager, Data/Tech
Ephrem Uwizeyimana
Finance Manager, Rwanda

Gabriel Varela
Data Associate

Andrew Vaziri
AI Software Engineer, Innovation
Winnie Vivian
Field Manager, Kenya

Jean Wafula
Associate Field Manager, Safeguarding

John Wanjau
Field Manager, Kenya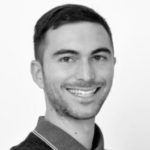 Benjamin West
Global Partnerships Manager

Dash Wieland
Growth Data Analyst

Julie Xia
Software Engineer
Rohullah Zarif
Executive Assistant